Congratulations to Poet Laureate Semaj Brown of Flint, Michigan
Academy of American Poets Poet Laureate Fellow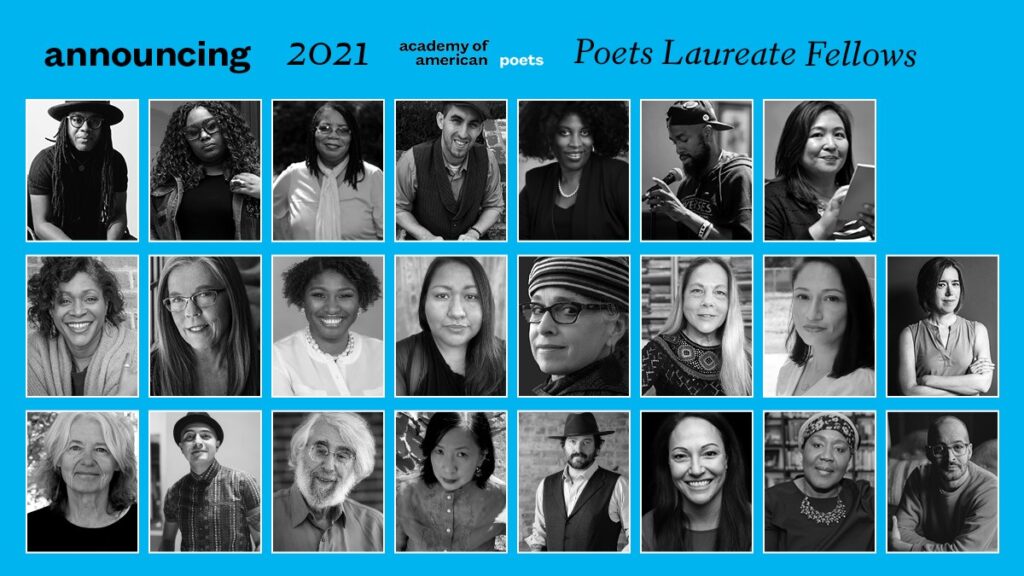 New York, NY (June 3, 2021)— The Academy of American Poets is pleased to announce its 2021 Poets Laureate Fellows. These 23 individuals serve as Poets Laureate of states and cities across the U. S. and will be leading public poetry programs in their respective communities in the year ahead. The Fellows will each receive $50,000 (or $25,000 each in the case of the shared Poet Laureate position in Montana) for a combined total of $1.1 million. In addition, the Academy will provide $100,000+ total to 14 local 501(c)(3) non-profit organizations that have agreed to support the Fellows' proposed projects. Read More
About The Poetry Pod Project (P3)
The Poetry Pod Project (P3) is Semaj Brown's poet laureate civic focus. P3 unfolds with ambition. To understand the structural and systemic, seemingly insurmountable scourge of illiteracy, and yet despite barriers organize and implement sustainable poetry programming throughout the City of Flint, is the goal. To ignite, to foment a culture of poetry, and thus literacy is the mission. To impart programming designed to increase reading and writing skills while integrating arts and sciences is the innovation.

P3 is programming of promise and possibility. Flint's First Poet Laureate is the recipient of the prestigious, Poet Laureate Fellowship Award, 2021 from the esteemed Academy of American Poets for her literary work and innovative programming: Poetry Letters: Poetry as a 2nd Language! The Academy also recognizes Flint Foundation "Zeta Beta Zeta Flint Chapter of Zeta Phi Beta Sorority, Inc." as the 2021 community partners of the Poetry Letters initiative.
Semaj Records Gratitude Video at Mott Warsh Gallery
Poetry Paints in Collaboration with Mott Warsh Collection
Stephanie James, Director/ Curator | Freeman Elementary School Principal Anna Johnson
COMING SOON Poetry Pen Pals | Dance Poems
Collaboration with Al Nur Dance Troup
COMING SOON Poetry in the Garden
Brownell Blvd. Coalition | Ladel Lewis, PhD.