Hertha Woodruff's post on her experience attending the Onion Revolt! One Woman Healthy Comedy on April 26, 2014. Hertha enjoyed the show and is sharing what she learned to help inspire others on a healthy living journey.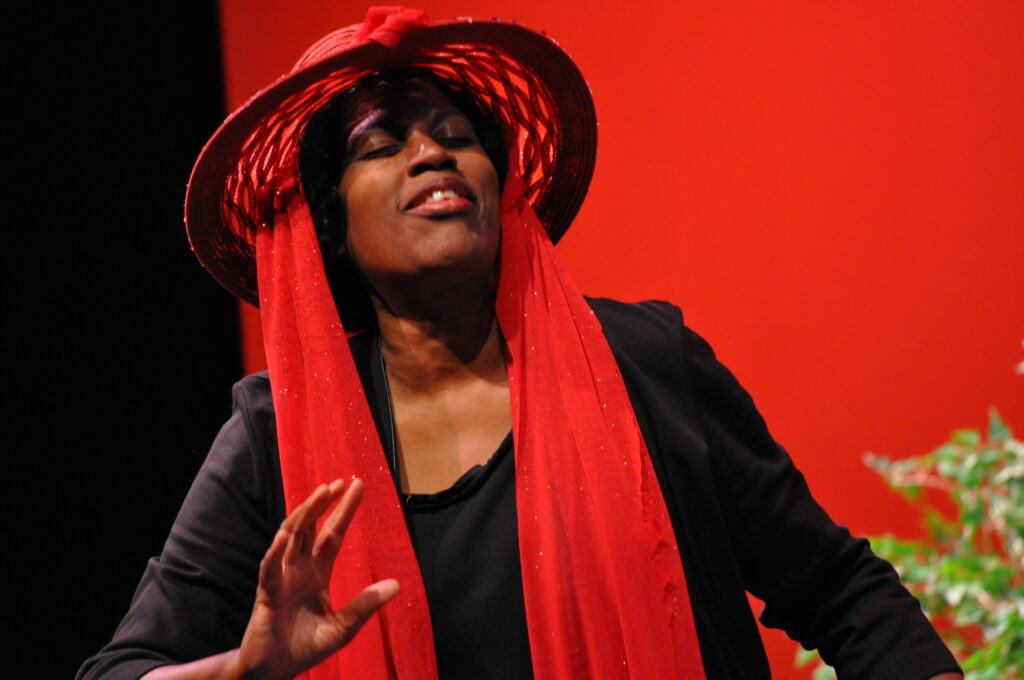 -By Hertha J. Woodruff, A.M.L.S., M.A.
Here is a special and unique story that I would like to share with our Orchard Maple Family Dental, Health and Nutrition Blog, readers. My husband, Dr. William Woodruff, and I had the grand opportunity of attending the debut, theatrical performance of Onion Revolt! One Woman Healthy Comedy written, performed, and directed by educator, Semaj Brown, who was accompanied on stage musically by her husband, James Brown, M.D., with his original compositions. The live performance was held on Saturday, April 26, 2014, in Flint, Michigan, and was hosted by the Flint Youth Theater/Bower Theater. We were guests of Dr. Tom and Mrs. Linda Belford of Grand Blanc, Michigan. Linda Belford has been a strong supporter of Semaj's initiatives and was instrumental in having her organization help fund The Onion Revolt!: The Links, Incorporated-Flint Area Chapter. The other fundraising associates were the Pierians Greater Flint, Inc., St. Luke's N.E.W. Life Center, and the State of Michigan Zeta Phi Beta Sorority, Inc
The majority of Semaj's characters in her stage show are vegetables… yes, plants! The vegetable characters speak out adamantly about how their vibrant nutrients have been destroyed through food processing. Thus, the vegetables revolt for their ROC (Right of Consumption) rights. They express their frustrations in being altered for the fast food industry.
Semaj and her husband are staunch vegetarians who actively spread the word about the positive effects of eating a plant-based diet via radio shows, on CDs, and through a creative cookbook. Semaj and her husband have improved their health tremendously with weight loss and more through their journey. In addition, they have encouraged many patients and other individuals to follow this healthy lifestyle.
My husband and I truly believe that this production has Broadway potential. Here is my shout-put to all of our readers out there, if you have contacts with producers or theatrical professionals, to contact Semaj Brown directly. Her strong message is one that is needed in the forefront to uplife the health of our nation. I am calling on anyway who is reading this blog post to contact the co-founders of the Planted Kingdom Project: Semaj Brown and her husband, Dr. James Brown, if you are looking for an educational and entertaining play that carries a healthy, positive message that can be enjoyed by both the young,K-12, and adults of all ages.
If you are interested in sponsorship opportunities for workshops and performances, email the Browns | mrsbrown@plantedkingdom.com or call 810(733-5501. Also please join them on facebook at facebook.com/plantedkingdom
Semaj Brown's cookbook is accessible via amazon.com
My husband and I love to order onion soup off the menu when we are dining out at restaurants but do not care for the thick layer of cheese on top. We remove the cheese to make the onion soup more plant-based. Here is Semaj's version of onion soup from her cookbooc below. My husband and I approve of this alternative version of the onion soup.