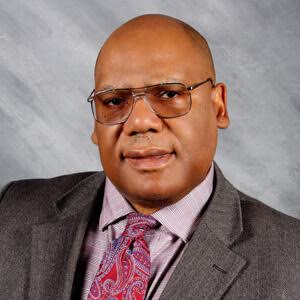 James Brown M.D., a board certified Family Physician, according to his patients is no ordinary doctor. "This doctor is a medical minister!" As a dynamic motivational speaker and radio personality, audience members experience spiritual renewal. James Brown, M.D. gives more than accurate health information. Along with his wife Semaj, Dr. Brown cofounded Health Collectors™ LLC. Health Collectors™ maintains: Good Health is Great Wealth, and is dedicated to positive lifestyle change. Health Collectors™ innovates health education programming via science and art application, hence the Planted Kingdom™ Project. James Brown, MD PLC the private Medical Practice of Dr. James Brown is the producer of Onion Revolt! A One-Woman Healthy Comedy written, directed, and performed by Semaj Brown. Dr. Brown also is the Musical Director, composer, and performs during the show. A visual artist in the Outsider Movement, Dr. Brown integrates the visual arts into patient therapies. Also, in his spare time he enjoys collecting antiques. He also serves as medical consultant for the Planted Kingdom™ Project.
To date, Dr. Brown has read 250 peer reviewed medical articles regarding coronavirus, health disparities, and inequities, and the Social Determinants of Health. The good Doctor has incorporated this acquired information into his practice of medicine. Dr. Brown recently hosted a virtual series for the Charles H. Wright Museum of African American History titled, Covid-19: African Americans & Racial Health Disparities, where the focus was on Environmental Racism, Mental Health Challenges & Solutions during the pandemic, and The History of African Americans & Pandemics / Reflections of a Covid-19 Survivor. Dr. Brown's research interests include all aspects of the Social Determinants of Health.
For over 22 years, James Brown, MD has served the community as a board certified award winning Family Physician in varying capacities: from clinical medicine in the ambulatory setting of my private practice, to 15 years of hospital medicine leading teams of physicians, and precepting students and residents at Genesys Regional Health Center Hospital, in leadership roles as medical director for the Veterans Administration, to my most recent commitment, Director of the Family Medicine Residency Program and Director of Medical education at the Hamilton Health Network.

During the last 2 decades, no matter the professional setting my focus on educating community, teaching medical students, precepting residents, and researching has been a constant as evidenced by the organizational and sponsoring work of James Brown, MD PLC. Together with my wife, Semaj Brown, Director of Community Outreach— Community Medicine and Population Medicine based programming was designed and implemented for Genesee County, Michigan residents: three health fairs, weight loss teams supported by educational workshop which included behavioral change techniques, nutrition education, and plant based cooking classes. These life style change initiatives were reinforced with 2 broadcast radio shows on health, along with monetary incentives. We gathered data and were able to determine trends and patterns. Health Collectors™ LLC launched the Planted Kingdom™ Project which gave rise to such innovative initiatives authored by Semaj Brown: Onion Revolt: A Healthy Comedy, Butterfly Building, and Planted Kingdom™ Workshops to name a few.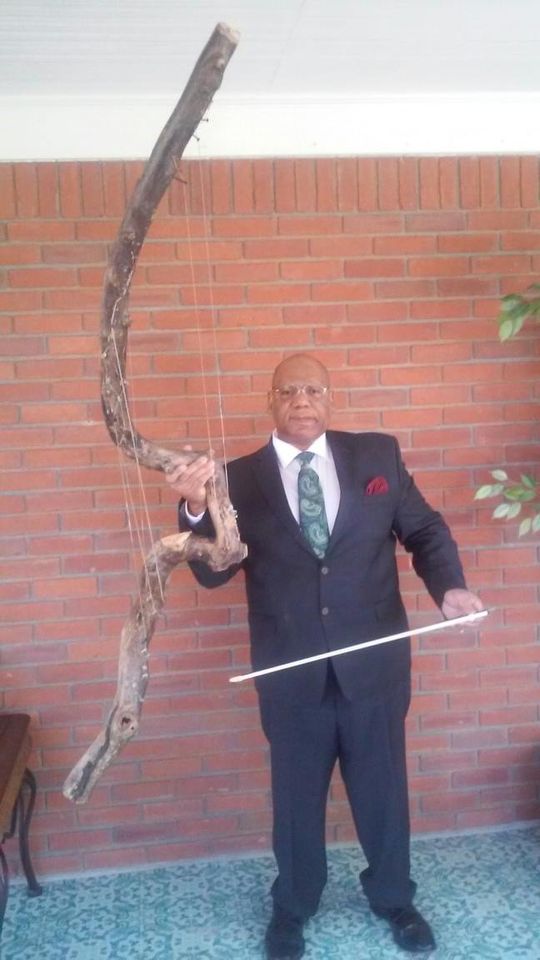 Dr. Brown is a musician, performing regularly as a percussionist in the collective, Epiphanies of Sound. Dr. Brown introduces new art innovations to the world with the instrument he created, the Arborlune. ™ Arborlunes are designed from salvaged tree branches; however, all fallen branches cannot be transformed into Arborlunes™. There is an involved scientific process in turning a tree limb into instrument.
The sounds of the Arborlune™ are described as earthen and ethereal — echoes that connect the present, past and future. The Arborlune "calls" in multidimensional voices as: a) percussive instrument reminiscent of drum, b) string instrument that sounds like a cross between guitar, cello and bass, c) a chorus of different instruments when played with Dr. Brown's other innovation, the Arbor-fret. The Arborlune™ is fascinating to hear and witness. Dr. Brown is the musical director, composer and musician for the theatrical poetry production, Bleeding Fire! Watch Arborlune™ performance HERE
In 2006, a front page feature article, Dr. Brown was described by The Flint Journal as a doctor who not only talks the talk, but one who walks the walk. Some of his patients have lost up to 170lbs. The good doctor has lost 75lbs, and encouraged his wife author of "Feasts and Fables from the Planted Kingdom™" to "work shop yourself." As a result, Semaj lost over 100 lbs. and is the architect of the innovative lifestyle change program for women: Mrs. Brown's Butterfly Building.
As an expert in his field, Dr. Brown appears on radio and television, his awards are many, to name a few: Five Governors' Awards for Medicine, The Health Plus Great Doctor Award, The Top Doctor's Award, and The Community Service Award from Zeta Phi Beta Inc. was granted to the Browns as Dr. and Mrs. Brown have poured energy, time and thousands of health education dollars to help their community toward better health. Dr. Brown is also the author of the Crazy Joe Series which has been utilized by academics to teach and assess literacy. Crazy Joe is a cautionary tale regarding male responsibility. It is also a model for recovery.
Dr. Brown's PLC partnered with community stakeholders such as the National Kidney Foundation, American Heart Association, YWCA, Health Plus of Michigan, Genesys Hospital, area pharmacies, Greek Letter Organizations, Faith Access To Community Education Development, (F.A.C.E.D.), many churches, and local media such as Cumulus WDZZ where James Brown MD, PLC sponsored Tom Joiners' "Take Your Loved One to the Doctor Day James Brown, MD graduated from of Wayne State University School of Medicine in Detroit, There, during a Family Physician clerkship in my 3 rd year of medical school, I determined I wanted to be a Family Medicine Physician; I was impressed with the mind, body, spirit approach.